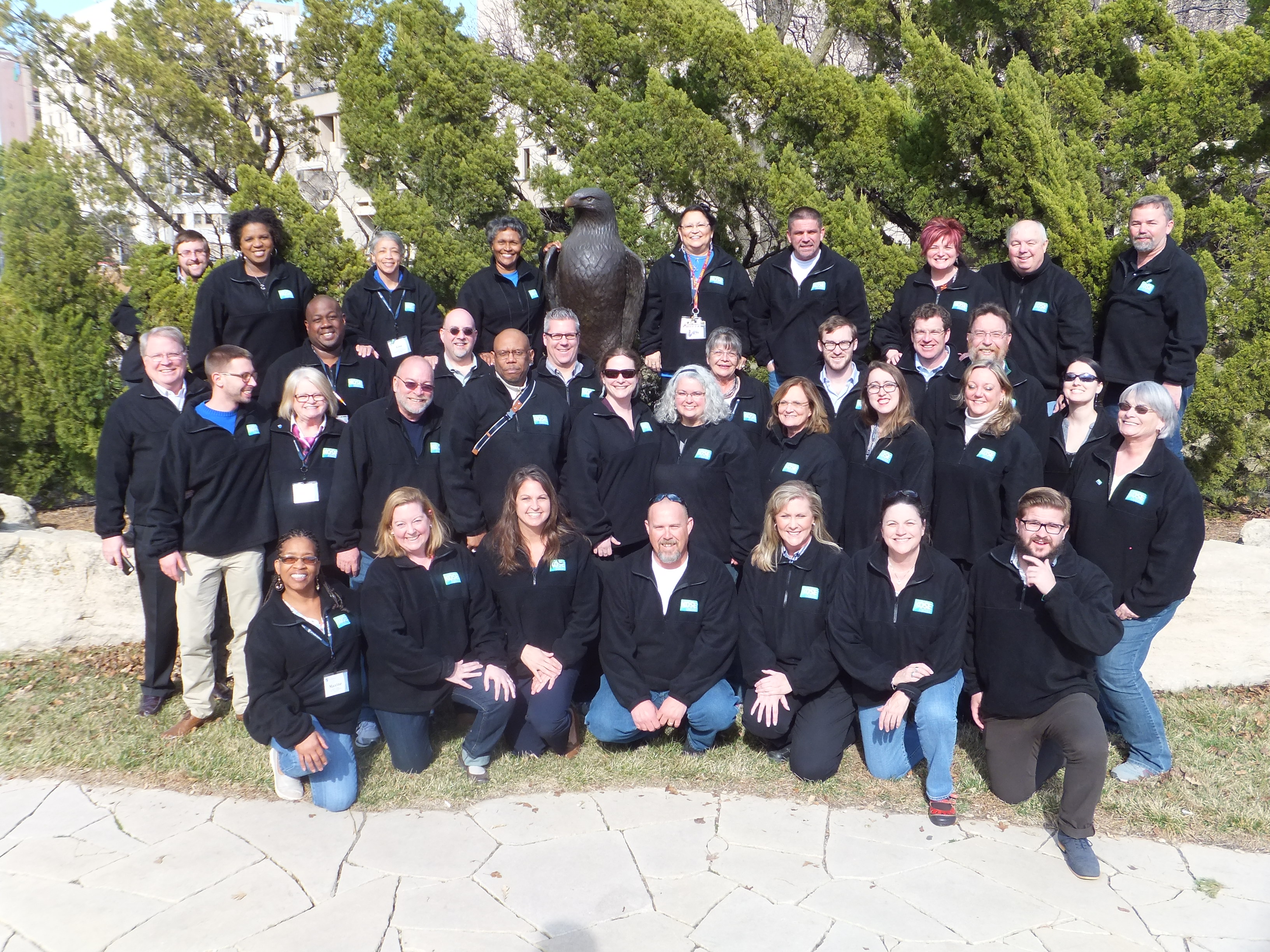 On March 8th dozens of members of the American Federation of Teachers (AFT) from around the country arrived in Wichita.  Attendees from as far away as Alaska and Connecticut came to help strengthen and energize KOSE and its members through a training and mobilization program AFT conducts annually.
During the week long program participants received morning training sessions on how to engage, organize, and activate workers.  Then, in the afternoons and evenings, they developed those skills as they traveled across south-central Kansas conducting worksite visits, knocking on doors and making calls to talk to KOSE members.  You may have seen or heard from them yourself.
This year, participants in the Wichita mobilization and KOSE members in the area got a special treat as AFT chose Wichita as the location for the national launch of the "Reclaiming the Promise" initiative.  
AFT's National Secretary and Treasurer, Dr. Loretta Johnson flew in to join speakers Reverend David Hansen from the Wichita Interfaith Alliance and Annie McKay from the Kansas Center for  Economic Growth in highlighting the need for workers to stand up and organize to ensure they have safe and dignified workplaces, Kansans receive quality public services, and all of our kids receive a quality public education.  
That is what "Reclaiming the Promise" is all about - helping every American reclaim their rightful share of American prosperity.  
From the unprecedented feedback received from new members signing up and existing members showing a renewed commitment to making their workplace better, KOSE declares this mobilization a SUCCESS and sets Kansas state workers on the path to strong activism for the respect and dignity they deserve!