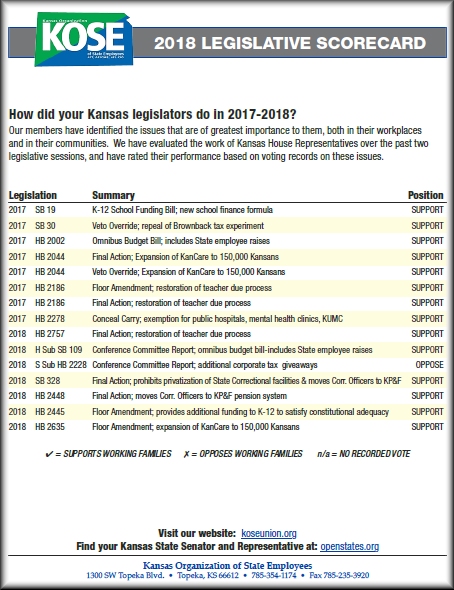 How did your Kansas legislators do in 2017-2018?
Our members have identified the issues that are of greatest importance to them, both in their workplaces
and in their communities. We have evaluated the work of Kansas House Representatives over the past two
legislative sessions, and have rated their performance based on voting records on these issues.
Based on this document, which shows the percentages (in yellow) of how much reps voted for our interests - it's easy to see who supports and who does not support working people.